Events are starting to make their way off our screens, and back out into the real world. Although we highly recommend visiting each event's official website to know exactly what to expect. Let the fun begin with our 12 things to do in Michigan in May 2021.
In the 1840s, thousands of Dutch people immigrated to West Michigan. They brought with them many customs. Several of which are on display during Holland's annual salute to one of our favorite spring blooms. The Tulip Time Festival does not occur in a gated, single location. Over 8 days, events and activities take place in different locations. However, most are within a 4-mile radius of Downtown Holland. Tulips can be seen for no charge in public parks and along downtown streets, which is worth the visit alone. Check out all of these other fun ways to make the most of your time in Holland.
If you want to experience a lot of other flowers, in another unique setting, then head to the Northville Art House. This springy exhibition features the work of four contemporary artists—Denise Cassidy Wood, Sandy Dekker, Maria Latour, and Shadia Derbyshire. Each captures the beauty and vibrancy of flowers with her own distinctive style. Denise integrates mixed media with acrylic paint to create stunning colors and textures which bloom into bold, vibrant flowers. Sandy combines printed fabrics of her floral photographs with free motion quilting to create beautifully textured quilts. Maria combines textiles with encaustics to construct intimate floral pieces with a mysterious sense of depth. Shadia works primarily in acrylics and collage to create dynamic and colorful floral pieces with a unique pattern and texture. In Bloom presents over 75 works from these talented artists.
May is Michigan Wine Month, and since 55% of the state's wine grapes are grown in the Traverse City region, it should come as no surprise that the community is banding together to celebrate. Guests are invited to download the Traverse City Uncorked passport, which is a mobile app, to get deals from wineries in the area. You can also use the passport to check in when you stop and sip at locations throughout the month. Check in at five or more wineries and you'll get to choose between an Uncorked T-shirt or Traverse City wine related gift items. There also lodging specials available to extend your stay while you play.
Take a walk back in Motor City history at the Detroit Institute of Arts this month, as it presents a survey of over 90 photographs by Russ Marshall. His black-and-white imagery was inspired by the Motown's streets, architecture, music and factory workers for over 50 years. Marshall interprets over five decades of blue-collar life, Detroit and its environs through images that capture the city's heart and soul sometimes reading like a melancholy poem, but most often as a narrative of resilient people, places and times now past.
Lots of folks are accustomed to popping by Detroit's famed Eastern Market on Saturdays, but many may not realize that Sunday has become a special day of its own. It's not your traditional farmers market. Instead, it showcases the work of local artists, cooks, jewelers, musicians, and more. Come down on a Sunday and discover items that are uniquely Detroit and Michigan-made.
Jackson County invites you to check out what's happening at a bevy of its best loved cultural institutions, at no cost on this special day. Some locations will host open house receptions and self-guided tours, while others are hosting safe and socially distanced child-friendly activities, historical demonstrations, and providing guided tours. New to the annual tradition this year, all museums will also be offering a virtual experience for guests unable to attend in person. Participating venues include Cambridge Junction Historic State Park and Walker Tavern, Ella Sharp Museum, Hanover-Horton Area Historical Society, The Hubbard Memorial Museum, Lost Railway Museum, The Mann House, Michigan Military Heritage Museum, Tompkins Historical Stewart Museum, Waterloo Farm Museum and Dewey School Museum, and Ye Old Carriage Shop Auto Museum.
One of the state's most unique and culturally relevant summer destinations is back. Greenfield Village has opened for the season and invites members to attend this special weekend of appreciation featuring three exclusive experiences: a virtual program, the reopening of Eagle Tavern, and double discounts on shopping. If you're not a member yet, this is a particularly good year to join and lend some support to this amazing institution, which has been financially battered by shutdowns and capacity limitations.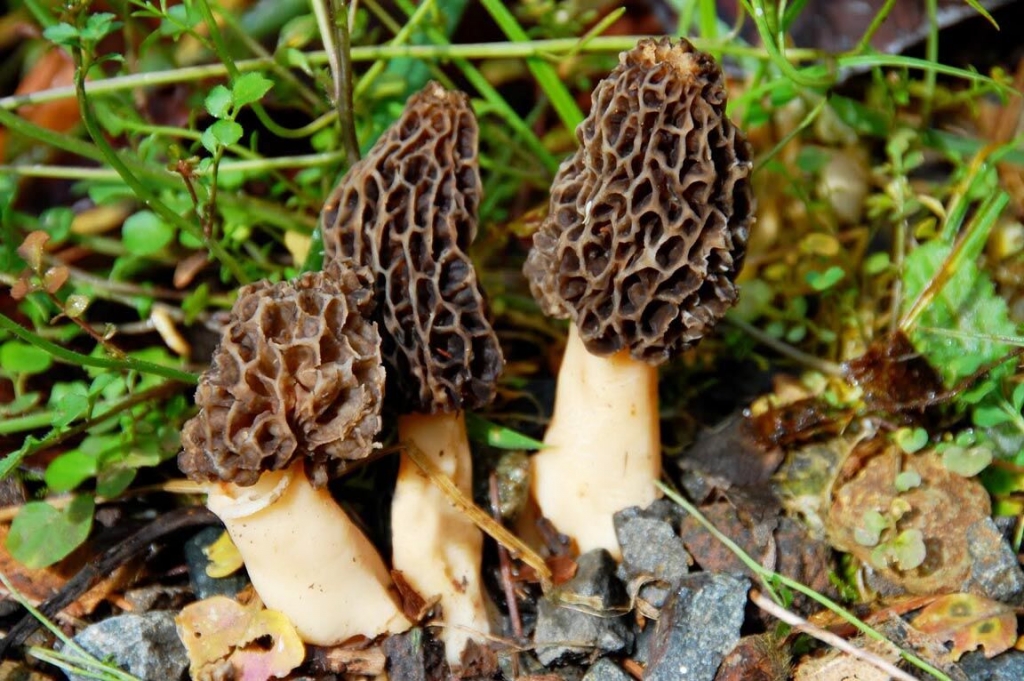 Each May, on the weekend after Mother's Day, Boyne City, Michigan fills with hundreds of mushroom lovers from around the country who come seeking that elusive delicacy-the marvelous morel.  Found in nearby woods and clearings, morels are favored by those who really know their 'shrooms. Whether you want to hunt, or just savor the experience, this is a great time to visit Boyne City. The fest will have a slightly different flavor this year with some events cancelled, but the unmistakable taste of morels will be present throughout, including at local eateries. Check the website for a full calendar of events.
Looking for a fun way to get to know one of our state's best college towns? How about via a scavenger hunt? This fun-filled adventure will take participants on a loop around downtown in search of storied buildings and great green spaces. Which U.S. presidents have left their mark on Bronson Park? How did the Haymarket District go from selling farming wares to New Wave coffee? Find out the answers to these questions and more, and have fun doing it. Tickets are $11 per person.
Frankenmuth's famous fundraiser, World Expo of Beer will also be a tad different this year, but it's back with four distinct 3-hour sessions. They will be on Friday May 21 from 3-6pm and 7-10pm and Saturday
May 22 from 2-5pm and 7-10pm. 750 tickets will be sold for each session. Patrons will need to purchase a ticket for the specific session they wish to attend, and their ticket will only be redeemable for that session. The ticket price is $50 plus online transaction fees, and includes admission to your selected 3-hour session, a souvenir mug, and 6 sampling tickets. The brew extravaganza will spread out across Heritage Park this year to make room for appropriate social distancing.
From Stroh's to Atwater, unquestionably, Detroit has a compelling brewing story to tell. This unique walking tour will take you around the Eastern Market area of Detroit, visiting old brewery sites. Stephen Johnson, author of Detroit Beer – A History of Brewing in the Motor City, will guide you along the way. It caps off with a pint of beer at Eastern Market Brewing. Tickets are $30 each.
May 28-31 Dog Bowl – Frankenmuth

Ready for the dog days of spring? Mutt lovers descend upon Frankenmuth each year for this dazzling spectacle of canine athleticism. Since 2008, Dog Bowl has been a high-energy event that showcases dogs running, jumping, diving or retrieving. With over 25 fun activities, you are sure to find something your pooch and the entire family will enjoy. If you're not into dog sports, just come and swoon at a balloon. A staple of the event are beautiful morning and evening flights by more than 24 hot air balloons. Nightly balloon glows take place in the grassy field near River Place Shops.
Join us on social media for ongoing discussions about Michigan travel destinations. Tweet @BuyMichiganNow to tell us about your favorite places or questions you have. We'd especially love to know if you make it out to one of our 12 things to do in Michigan in May 2021. For next month's events, or to get ideas for your local bucket list, be sure to visit our Michigan Tourism page.