2021 Holiday Gift Guide
Presented by French's Flowers of Livonia
100 Things to Do in the U.P.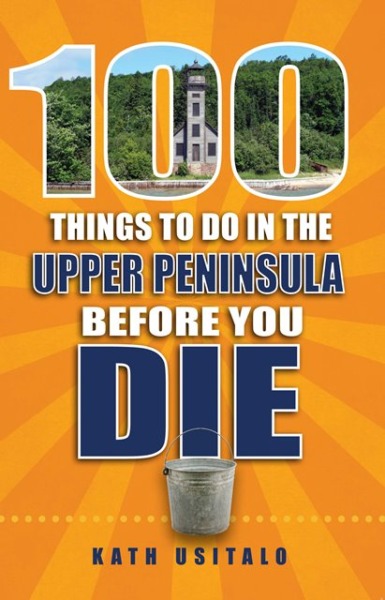 Product Description
The explorer in your life will love this guide to making the most of the glorious U.P. as seen through the eyes of a local. From must eat foods to must try experiences, these suggestions are sure to inspire a road trip and a few fun detours along the way.
Touring Michigan's Upper Peninsula is like taking a two-week trip by station wagon. Not in terms of time—you can sample plenty if four days is all you have. It's about stepping back and appreciating a place of raw scenic beauty dotted with roadside attractions, blinker-light towns, rustic cabins and hand-painted signs advertising smoked fish and homemade jam.
With 100 Things to Do in the Upper Peninsula Before You Die, discover a land mostly surrounded by the Great Lakes Huron, Michigan and Superior, linked to the state's Mitten-shaped Lower Peninsula by a five-mile suspension bridge spanning the Straits of Mackinac. The U.P. surprises with Victorian-era and car-free Mackinac Island, millions of acres of forests, waterfalls, wildlife, remnants of the prosperous copper mining era, and 1,700 miles of spectacular shoreline.