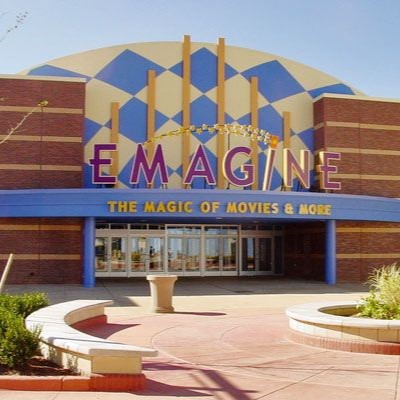 From Emagine Entertainment of Troy
Emagine Entertainment has comfy theatres in Birmingham, Birch Run, Canton, Farmington Hills, Hartland, Macomb, Novi, Rochester Hills, Royal Oak, Saline, and Woodhaven, not to mention Indiana, Illinois, Minnesota, and Wisconsin. See the Product Description below for details about this specific gift suggestion.
Product Description
Sure there are a lot of options to stream movies on little devices, but there's still nothing quite like the communal experience of going to the movies. Blockbusters in 2022 like Top Gun: Maverick, Sonic the Hedgehog, and Black Panther: Wakanda Forever have shown us that. It seems that 2023 is filled with highly anticipated flicks as well like Dungeons & Dragons: Honor Among Thieves, The Little Mermaid, and even the return of Indiana Jones. It's a wonderful time to give the gift of movies again. With at least a dozen Michigan locations, Emagine is waiting to greet your loved one and remind him or her of the magic of movies and more.