2023 Valentine Gift Guide
Spread some economic LOVE around the state!
4×6 Marbled Picture Frame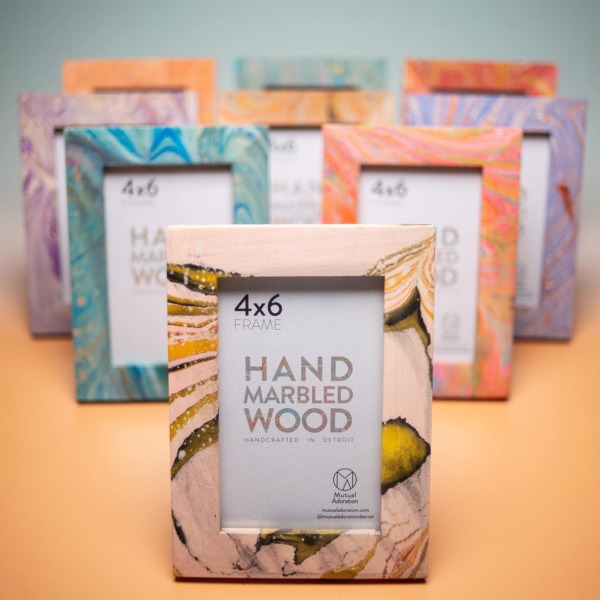 By Mutual Adoration in Detroit
Founded by Clare Fox and Wayne Maki, Mutual Adoration is a multi-faceted business specializing in producing, selling, and teaching contemporary craft. In 2017, they transformed a former US Post Office into an open concept production studio, retail shop, and venue for craft workshops. See the Product Description below for details about this specific gift suggestion.
Product Description
You can give her one of these frames empty, but, better yet, print a 4×6 photo of a favorite moment you have shared together to make it extra special. With or without a picture, these frames are exceptional. Each is unique, having been marbled by hand. Frames include glass, easel back, and American-made hardware for standing or hanging. Too many memories stay buried inside phones these days, give your Valentine a reminder of your love that they can see, and enjoy, every day.