2021 Holiday Gift Guide
Presented by French's Flowers of Livonia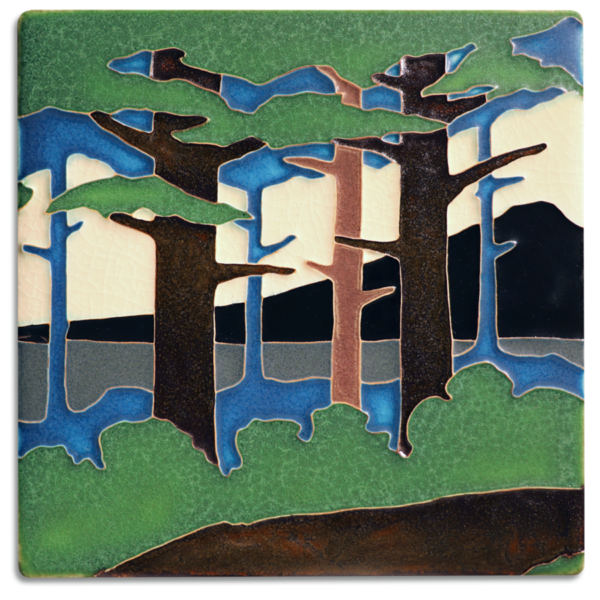 By Motawi Tileworks in Ann Arbor
Motawi tiles are striking art pieces and installation accents. They are incredible encasing a fireplace, as a mural, or as individual tiles that add splendor to a home or office environment. There are even options to enhance your holiday decor. See the Product Description below for details about this specific gift suggestion.
Click here to buy this gift and/or shop for more from Motawi Tileworks.
Product Description
While the lakes certainly draw a ton of appropriate attention, there may be no more stunning asset in Michigan than our forests. With this gorgeous piece, your loved one will be reminded of the quiet serenity of a walk in the woods at any time. It's a perfect option for those lucky enough to have a wooded trail outside their door, or those living in a city, with a passion for the outdoors.
Motawi's Pine Landscape series is adapted from Grueby Faience designer Addison LeBoutillier's tile, "Pines." This tile is part of what has become a Motawi signature series. Each tile is made by hand. Beautiful wood frames are available for an additional cost.
Actual Tile Size: Approximately 7 7/8" x 7 7/8". Dimensions may vary slightly by up to 1/16″.
Tiles are 5/8″ thick and have a notch at the back for hanging.