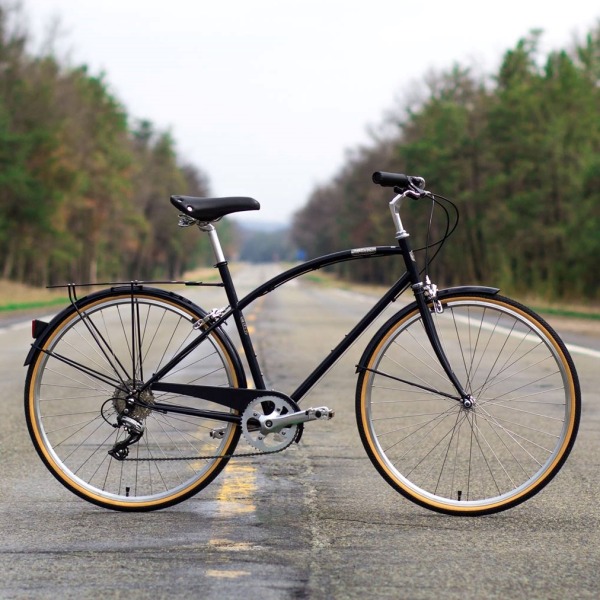 By Detroit Bikes in Detroit
This company has a factory in Detroit where it produces its signature bicycles using high-quality American Chromoly steel. They complete assembly and wheel building on these bikes, and even offer OEM manufacturing and high volume bicycle assembly services to a variety of customers. See the Product Description below for details about this specific gift suggestion.
Product Description
Get dad out of his car and out onto the less beaten path with this incredibly well-crafted bike. It has a comfortable seat, 3-speed internal Gear drivetrain and shifter, and even a bell. It is handmade in Detroit out of premium American chromoly steel and equipped with components to match. This bicycle is available in Matte Black or Emerald Green. Every frame has a lifetime warranty, and the bike conveniently ships 99% assembled in a large box.