2021 Holiday Gift Guide
Presented by French's Flowers of Livonia
A Unicorn for My Birthday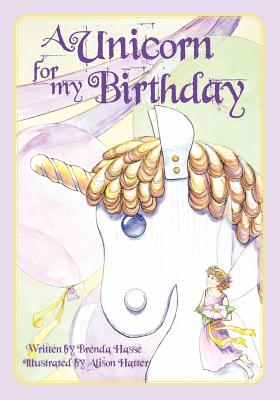 By Brenda Hasse of Fenton
If you know a kid who loves unicorns, then this will be a very fun story to share together. See the Product Description below for details about this book. Please buy all of your books directly from the author or an independent Michigan bookstore.
Buy the book and/or shop for more at Fenton's Open Book.
Product Description
A little girl smiles with excitement as friends and family arrive at her birthday party. There are so many presents to open! But when she receives an odd gift from Grandpa, her reaction is less than enthusiastic. His unusual present is a beautiful unicorn rocking horse. Noticing his granddaughter's apprehension, Grandpa places her upon his lap and explains the legend of the mysterious creature.
A Unicorn For My Birthday is a poetic story with enchanting illustrations that bring the mystical world of the unicorn to life. Told through the eyes of a child and her loving grandfather, A Unicorn For My Birthday will charm and envelop its readers into a world of mythical fantasy.