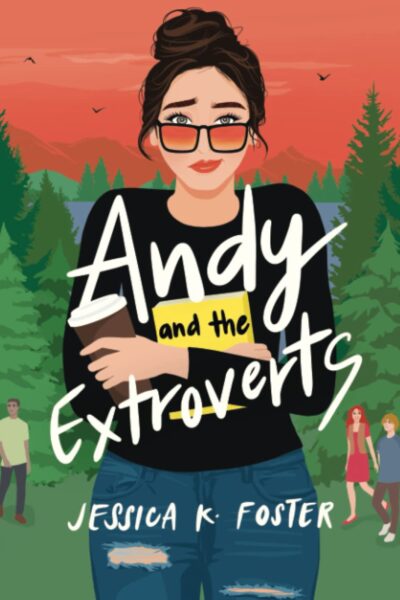 By Jessica K. Foster
Author Jessica K. Foster is also a Language Arts teacher. She writes funny, heartfelt Young Adult Contemporary fiction
with a dash of romance. See the Product Description below for details about this gift. Please buy all of your books directly from the author or an independent Michigan bookstore.
Product Description
Seventeen-year-old bookish Andy has no friends. When her over-involved mother has the audacity to ship her off to summer leadership camp, she's thrust into an introvert's nightmare. Everyone is a Communicator with a capital C, icebreaker activities are scheduled into every waking moment, and horror of all horrors: there's no coffee. Even the girls who take her under their wing are the kind of self-assured people Andy could never dream of becoming.
Then she meets Lucas—hot, attentive, and everything Andy reads about in her books. Though the girls in her cottage try to warn her about him, she's swept into the first romance of her life. But when she discovers her friends may be right, she'll have to find her inner confidence to save her summer and become the leader she was always meant to be.