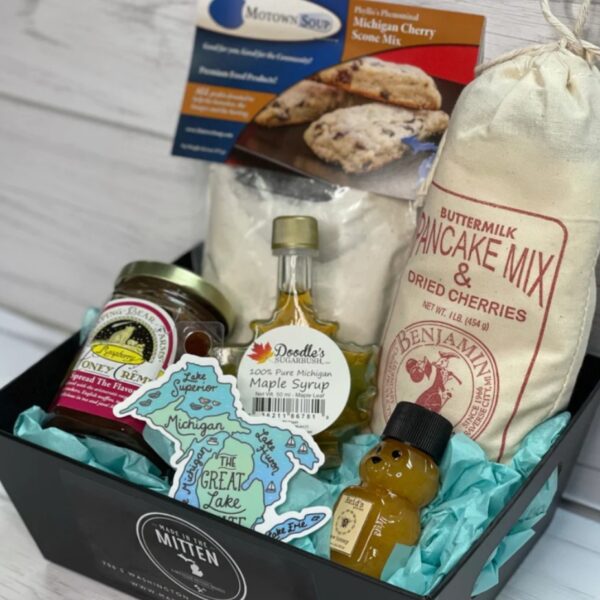 By Made in the Mitten in Royal Oak
This charming retail ship in downtown Royal Oak offers a wide variety of Michigan-made items, including apparel, accessories, food, greeting cards, and gifts. See Product Description below for details about this specific gift suggestion.
Product Description
Give a collection that they'll use over and over and think of you. This box includes Sleeping Bear Farms Jam, Michigan maple syrup, Michigan Cherry Scone mix from Motown Soup, honey, Traverse City Cherry pancake mix, and a Great Lakes State sticker from Big Moods. This store also offers an option for you to create your own gift box, if you prefer.