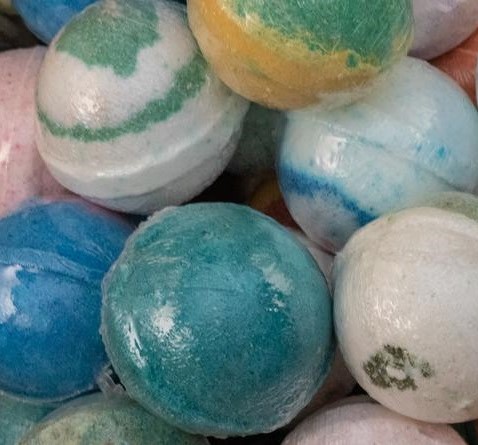 By Finding the Trail Home Brewed Soaps of Jackson
From simple facial soaps to those made with craft beer to those with loofahs inside, this company makes a wide range of items designed to keep skin clean and healthy. See the Product Description below for details about this specific gift suggestion.
Product Description
If you someone you love, loves a good long soak in the tub, then this will indeed be a treat. Each of these Bath Bombs is made with baking soda, citric acid, sea salt, sunflower oil, organic shea butter, and a unique fragrance. The result is a fizzy burst of luxury. Choose any combination of six bath bombs to form your set.