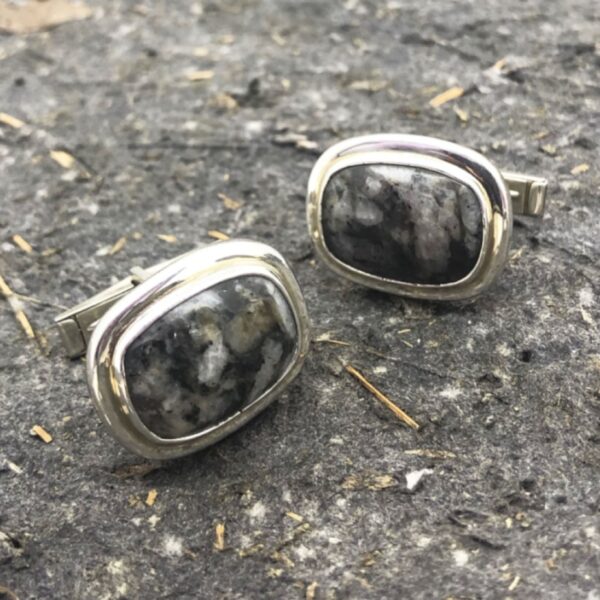 By Becky Thatcher Designs of Glen Arbor
Northern Michigan is home to these fine jewelry stores in Glen Arbor, Leland, and Traverse City. Becky Thatcher has been designing exquisite, handmade jewelry for over three decades. See the Product Description below for details about this specific gift suggestion.
Product Description
There's something special about the old school elegance of French cuffs. If your dad is that kind of guy, he'll treasure this gift for years to come. These classic black and white beachstone cufflinks with Sterling silver bezels are handsome, elegant, and a piece of Northern Michigan that he'll be happy to own for a lifetime.