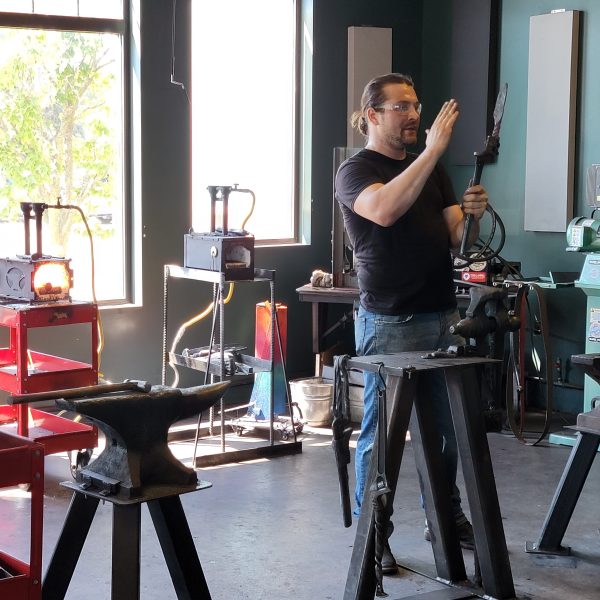 By Bavarian Blacksmith Experience in Frankenmuth
This is no ordinary blacksmith shop. Here, not only can you watch the craftsmanship happen before your very eyes, they invite their customers to take part. Guests may forge, taper, twist, stamp, and enjoy the basic blacksmithing operations that are woven into this unique experience. See the Product Description below for details about this specific gift suggestion.
Product Description
Give a kid this gift certificate and watch their eyes light up. They will get to test their forging skills in this authentic historical experience. The company's blacksmiths have tailored experiences appropriate for all ages and skill levels. They will feel the heat, swing the hammer, twist, and stamp red out steel into handcrafted experiences. Plus, they get to leave with what they create. These smiths will take the piece your favorite kid (or young-hearted adult) forged, and get it up to Forged in Fire Championship standards. For the $50 rate, kids will love making their own magic wand, while adults may want to craft a railspike dagger. The experiences, and gift certificates, range from $30-$100.