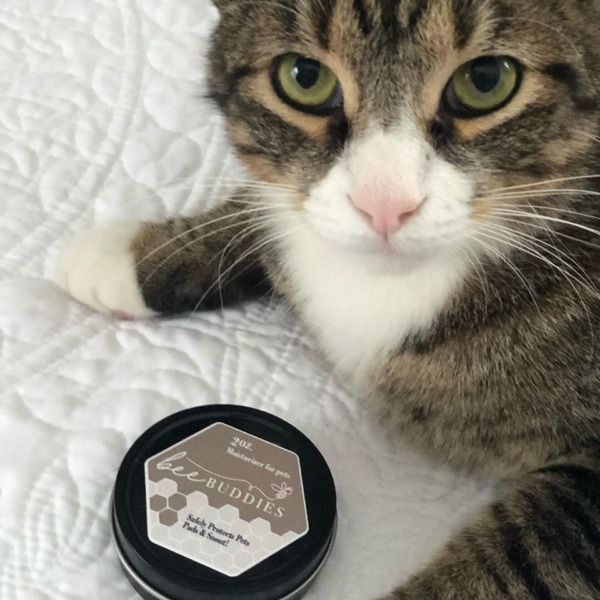 From Sister Bees of Ludington
From beekeeping to creating innovative products, this team of three busy moms has created a much buzzed about brand that offers honey, skincare, candles, and more. See the Product Description below for details about this specific gift suggestion.
Product Description
Even our furry friends can stuggle with dryness at this time of year. This product is a breathable paw wax for your pet. It helps to heal and nourish dry, cracked paws that have been exposed to the elements. Beeswax and vitamin E are all-natural ingredients that create the perfect barrier from the cold and the heat.