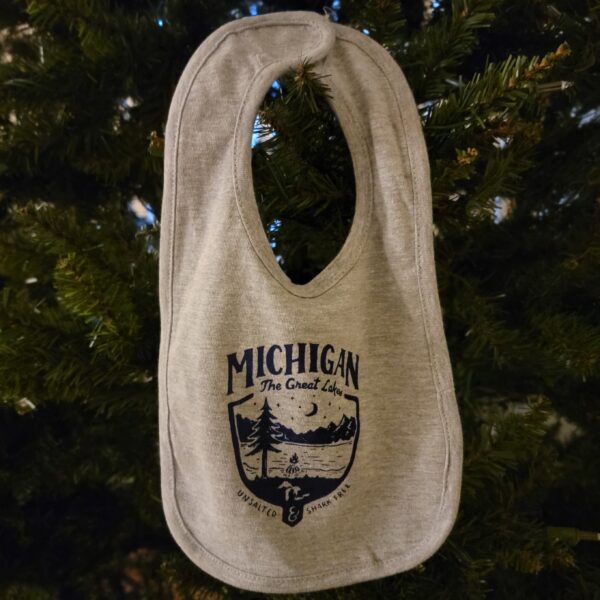 From Detroit Shirt Company of Flint
This outfit produces a wide range of automotive, Michigan, and Detroit-themed apparel for children and adults. You can also find stickers, decals, patches, and glassware. See the Product Description below for details about this specific gift suggestion.
Product Description
The only thing cuter than a baby is a baby with a sense of humor. This adorable bib demonstrates state pride, and also points out the fun benefits of our Great Lakes, namely that they are both salt and shark free. It's lightweight, with a convenient Velcro closure.