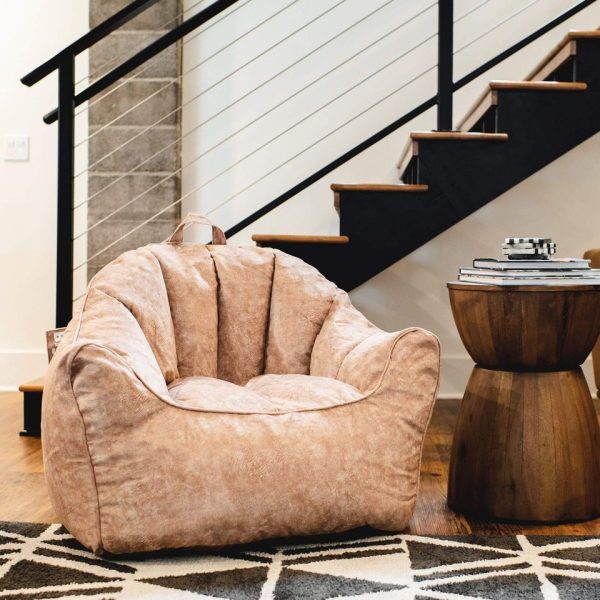 By Big Joe of Grand Rapids
From a humble dorm room in West Michigan, Big Joe started with the idea that a bean bag chair could be much better. Today, they offer a line of comfortable furniture that never goes flat, plus pool floats and fun kid-sized products too. See the Product Description below for details about this specific gift suggestion.
Product Description
This is a great gift for a new home or cottage owner, a student, or a family. It's called the Hug chair, because it comfortably hugs the sitter all around. Structured stitching on the back panel ensures the support needed for reading, gaming or taking a snooze. What's really cool is the fact that is has a handle and weighs well under five pounds. They can easily take into any room where it's needed.