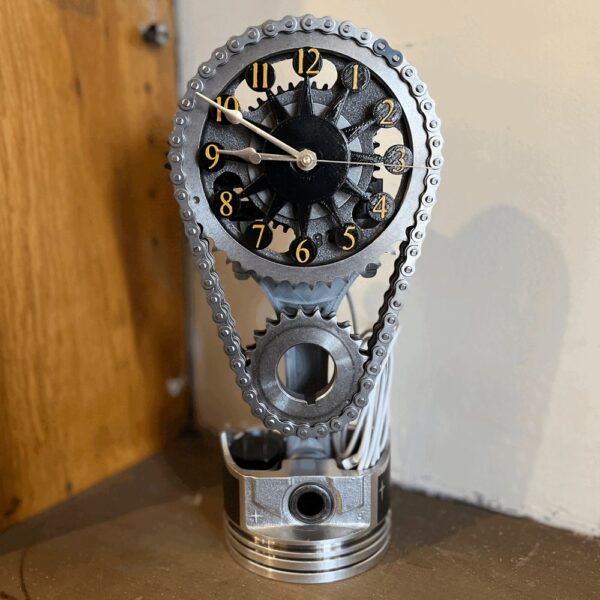 By Clock9nine of Hazel Park
This family-run operation keeps its customers running on time. They bring new life to vintage automotive parts by turning them into stunning works of clock art. These timepieces are truly one-of-a-kind, as every vintage auto part used in their construction is newly made, but still boasts a touch of character with patina. See the Product Description below for details about this specific gift suggestion.
Product Description
Meticulously tested and beautifully designed, each clock from Clock9nine is an automotive work of art. Made from automotive parts and 3D printed components, these clocks are battery operated but also plug in in order to get that chain moving. In a digital world, this piece is timeless.