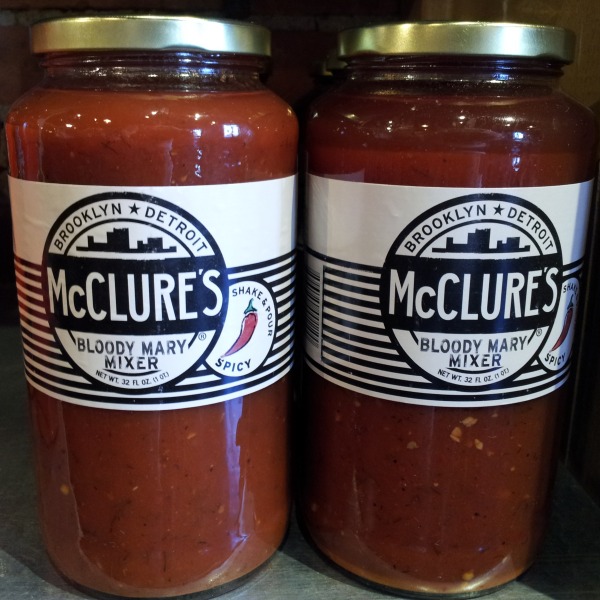 By McClure's Pickles in Detroit
Before they went into comedy with their law firm-spoofing local commercials, the McClure Brothers got famous making pickles. The leftover brine led to outstanding bloody mary mix. Then came the pickle-flavored chips and other merchandise. You can find their products in many local stores, or ship from their website. See the Product Description below for details about this specific gift suggestion.
Product Description
Most Michiganders agree that the key to a great Bloody Mary is a pickle, or at least some pickle juice. If someone on your list is one of them, then get this 4-pack with the makings of the perfect brunch beverage. With this combo you get two jars of Bloody Mary mix and two accompanying jars of the pickles of your choice. Choose from Garlic & Dill Spears, Spicy Spears, Sweet & Spicy Slices, Garlic & Dill Whole, or Spicy Whole.