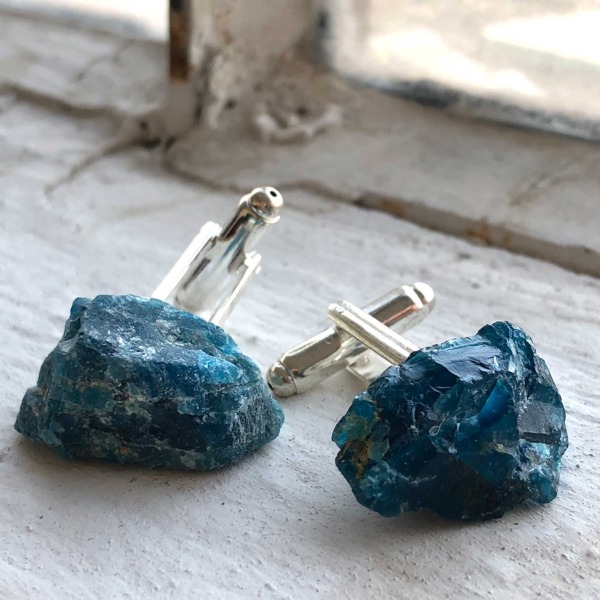 By Cyberoptix of Detroit
Located in the Eastern Market District of Detroit, Cyberoptix makes jewelry and accessories, while its sister company, Well Done Goods is a retail space that carries a wide range of Michigan-made apparel and gifts. See the Product Description below for details about this specific gift suggestion.
Product Description
As one gentlemen recently told us, "every man needs cufflinks at some point, and you can never find them when you need them." Fortunately, Well Done Goods makes a line of unique, stone cufflinks so he'll be ready for those very special occasions. Each pair is one-of-a-kind, and made by hand by Cyberoptix founder, Bethany Shorb. These feature Blue Apatite, which energy workers say is known for its positive use of personal power to achieve goals. It clears away confusion, apathy or negativity, then, stimulates the intellect to expand knowledge and truth, which may be used for personal growth or for the collective good. They're also just a really cool shade of blue.