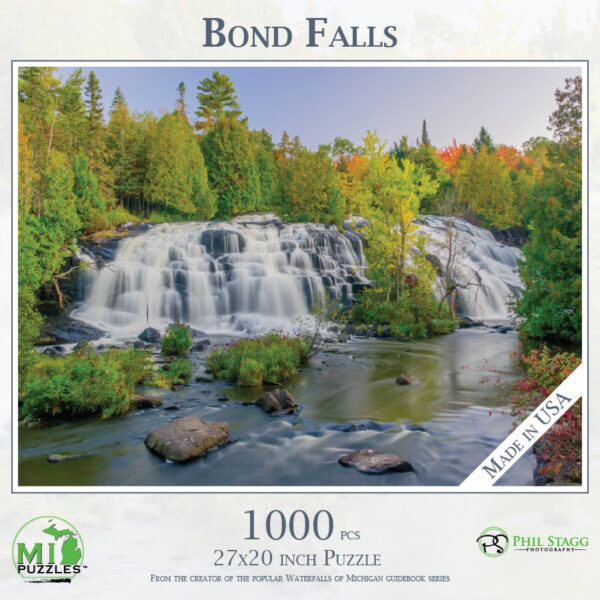 By Phil Stagg Photography of Cadillac
Phil Stagg has spent countless hours crisscrossing Michigan, driving, hiking, photographing, and documenting Michigan's waterfalls and more. His company offers books, prints, magnets, puzzles and more. See the Product Description below for details about this specific gift suggestion.
Product Description
Putting together a jigsaw puzzle is a relaxing activity that can be done alone, or as a project for a family to do together. This gorgeous puzzle made from a photo of the glorious Bond Falls is just one option. Phill Stagg offers a tremendous amount of locally-themed boxes from lighthouses to bridges to waterfalls. These colorful 1,000-piece puzzles will provide hours of fun, not to mention great memories. There are also some 500-piece choices for an easier go of it. Choose one simply because it's beautiful, or because it's a reminder of one of their favorite places.