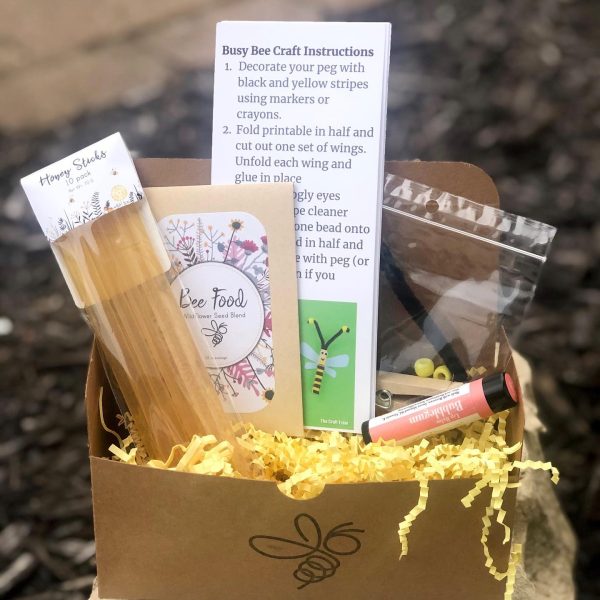 By Sister Bees of Ludington
From beekeeping to creating innovative products, this team of three busy moms has created a much buzzed about brand that offers honey, skincare, candles, and more. See the Product Description below for details about this specific gift suggestion.
Product Description
Educational gifts that are also fun are the absolute best! This one is perfectly designed for ages 5-9. Bees are a vital part of our ecology. Because they can sting, some kids may find them scary, but this kit will help them discover how helpful they truly are to us. Busy moms and dads will love this as much as the little minions in their home will. They'll get creative and also discover important facts about one of the most critical creatures to our food supply.
Each Special Kit Includes:
6-pk of Honey Sticks
Wildflower Seed Packet
1 Lip Balm crafted with Beeswax
6 Educational & Fun Activity Cards
Supplies to make a Bee Craft