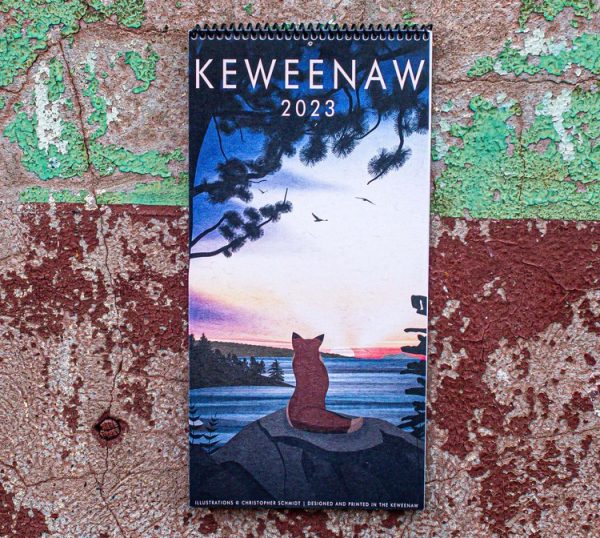 By Studio 13 of Houghton
Nestled in the Upper Peninsula, Studio 13 offers cards, posters, and other products with designs that illustrate the outdoor life in Keweenaw. See the Product Description below for details about this specific gift suggestion.
Product Description
This is a gift that will have a Yooper lover smiling all year long. It showcases the recreational gem that is the Keweenaw Peninsula. The "7×14" spiral-bound calendar features 12 of the scenes and activities that make the Keweenaw what it is. Designed by Studio 13 and printed in the Keweenaw by Designotype.