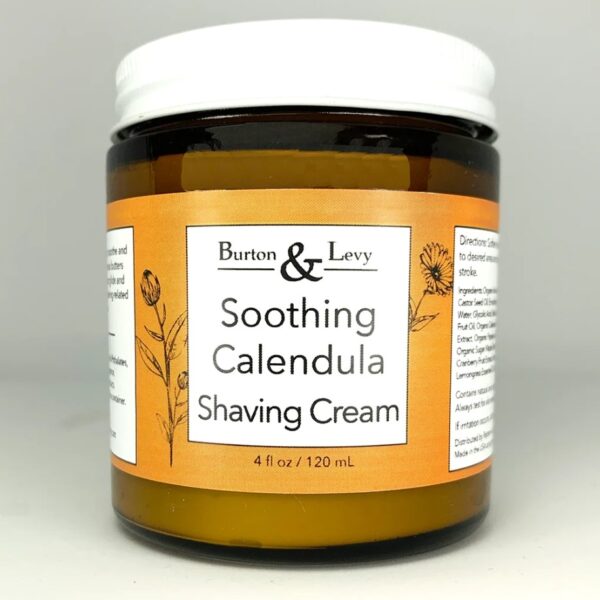 By Burton & Levy of Ferndale
This company specializes in botanical skincare and grooming tools that are better for people and better for the planet. See the Product Description below for details about this specific gift suggestion.
Product Description
Dads deserve smooth skin and pampering too. This luxurious shaving cream is just the ticket. Organic Shea and Cocoa Butters provide superior razor glide. Alpha Hydroxy Acids help exfoliate dead skin cells. Organic Calendula Flower Extract and Essential Oil help reduce inflammation and aids in skin healing. Organic Aloe Leaf Juice helps soothe and attract moisture to the skin. Plus, Organic Orange and Lemon Peel Extracts helps reduce the appearance of dark spots. Give the shaving cream on its own, or pair it with their Soothing Calendula Aftershave Facial Lotion. He'll never want a drugstore shaving cream again.