2023 Valentine Gift Guide
Spread some economic LOVE around the state!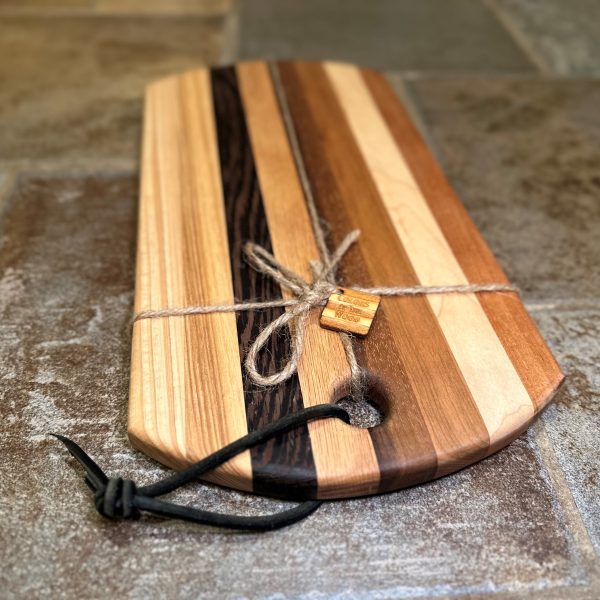 By Colors of the Wood in Northville
You can visit this woodworking company's store in downtown Northville. They use over 25 species of hardwoods to make cutting boards, serving trays, bottle openers, ornaments, coasters, end tables, and much more. See the Product Description below for details about this specific gift suggestion.
Product Description
Even if you're not much of a chef, or an artist, you can make a stunning charcuterie board when you start with this amazing base. This particular board is made using eight different woods, which are fused together using FDA approved, waterproof glue. Each of these boards is finished with a proprietary blend of food grade mineral oil, beeswax, carnauba wax, and coconut oil. No stains or dyes are used. All of the colors of the wood you see are the natural colors of each wood, creating the striped effect. The leather strap will even allow her to hang this beautiful board like a piece of kitchen art, if she desires. Gift it on its own, or as part of the perfect romantic evening. Fill it will scrumptious fruits, cheeses, meats, spreads, or dips, and pair it with a fine bottle of Michigan wine.