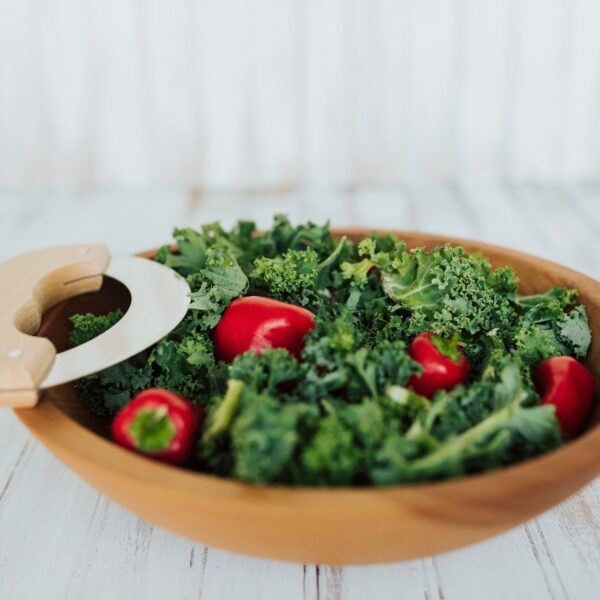 By Holland Bowl Mill of Holland
Bowl turning is an American tradition that began over 150 years ago when wooden bowls were an important part of everyday life. Today, turning wood bowls is a vanishing art form, with Holland Bowl Mill being one of only a few commercial producers left in the United States. The Holland Bowl Mill is now the best and largest solid wood bowl production facility in the world, making beautiful solid hardwood bowls of the highest quality, the same way they were made over 150 years ago. When in Holland, stop by and watch these artisans at work. See the Product Description below for details about this specific gift suggestion.
Product Description
Chopped salads have become all the rage these days, and now your loved one can make them easily at home. This beautiful bee's 0il finished chopping bowl set comes with a 12-inch Beech Chopping Bowl and Maple Mezzaluna Knife. The bowl makes chopping much easier and neater than using a full sized cutting board, while ensuring a lovely presentation when serving guests. Plus, all Holland Bowl Mill bowls come with a lifetime guarantee. If their bowl ever cracked or warped from regular use, Holland Bowl Mill will replace it with a new one of similar size and finish. This is a gift meant to last a lifetime.