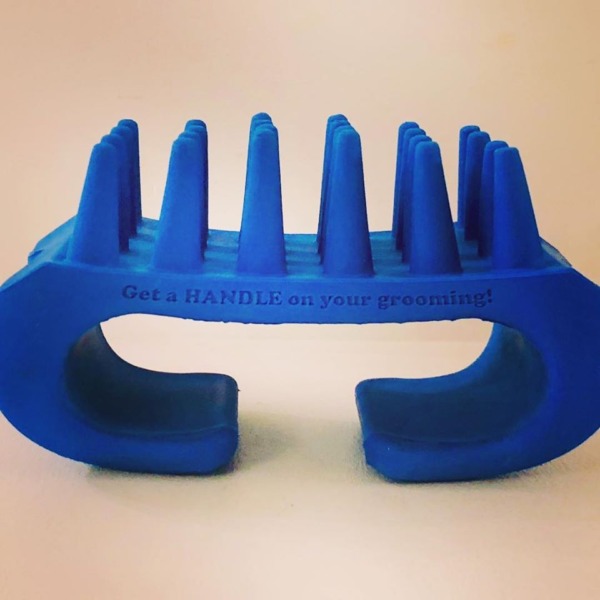 From Squish&Scrub of Grosse Pointe Farms
This company makes a comfy brush for pups with any length of hair. See the Product Description below for details about this specific gift suggestion.
Buy this gift from Squish&Scrub
Product Description
What could be more relaxing than some good grooming with a soft, comfy brush? This is a patented silicone brush that can be used for bathing or dry grooming. It easily removes loose fur from dogs, which will please the pooch, and fabric, which will delight the whole family. Plus, the ergonomic No-Slip/No-Grip handle eliminates hand fatigue and allows you to de-shed your pet while gently massaging their coat and reducing allergens in the home. Choose the orange brush for short haired coats and blue for medium to long.