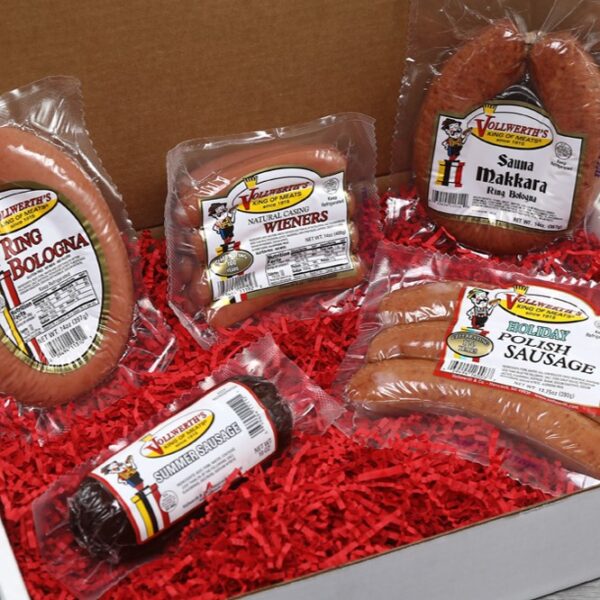 By Vollwerth's in Hancock
Vollwerth & Co. was started in 1915 by a German immigrant by the name of Richard Vollwerth. The company's quite humble beginning, in the basement of a Hancock home in Michigan's Upper Peninsula, had one very important outcome in mind- to make great, quality sausage. Now, 100 years after Richard Vollwerth started the company, there are currently 3rd, 4th, and 5th generation family members involved with the company in various positions. See the Product Description below for details about this specific gift suggestion.
Product Description
Known across the Upper Peninsula, and beyond, for its quality meats, this particular gift set includes products that are adored by locals on the Keweenaw Peninsula. It contains Ring Bologna, Natural Casing Wieners, Holiday Polish Sausage, Summer Sausage, and Sauna Makkara, which is a coarse-ground ring bologna made with beef and pork. Meat lovers and Yooper fans will delight upon receipt of this box.