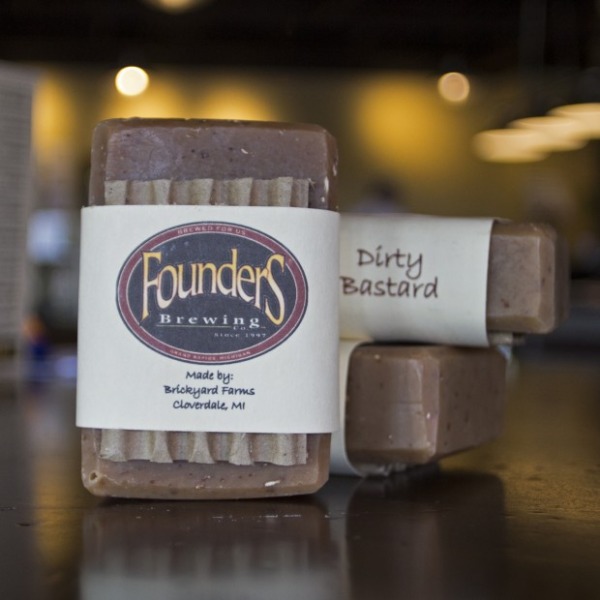 By Brickyard Farms of Cloverdale
This working farm has perhaps become best known for its artisan soaps. They are handcrafted in small batches, using a blend of olive, coconut, palm, castor and soybean oils. Next they add natural colorings, fragrance and/or essential oils, and a variety of defoliants, from spearmint leaves to clays and pumice. Wonderfully fragrant, these soap bars are both naturally soothing and beautifully simple.
Product Description
Take a pampering artisan soap formula and pair it with manly beer, and you get soaps that most guys will welcome as a gift. Through a partnership with famed Grand Rapids brewer, Founders, Brickyard Farms created a couple of unique cleansing bars. They added Founders Breakfast Stout to their Oatmeal-Milk & Honey recipe for a rich, softening soap that has a sweet smell balanced by a warm coffee aroma from the beer. They also incorporated Dirty Bastard into another bar, and the caramel malts come through nicely in the scent. Great gifts for a man who spends a lot of time working in the garden or on cars.