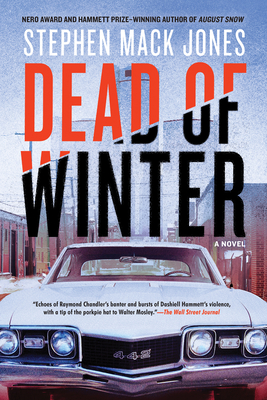 By Stephen Mack Jones of Farmington Hills
Author Stephen Mack Jones is a published poet, an award-winning playwright, and a recipient of the prestigious Hammett Prize, Nero Award, and the Kresge Arts in Detroit Literary Fellowship. His novels have twice made him a Michigan Notable Book honoree. See the Product Description below for details about this book. Please buy all of your books directly from the author or an independent Michigan bookstore.
Product Description
A shadowy Detroit real estate billionaire. A ruthless fixer. A successful Mexicantown family business in their crosshairs. Gentrification has never been bloodier.
Authentico Foods Inc. has been a part of Detroit's Mexicantown for over thirty years, grown from the small home kitchen to a city-block-long facility where sixty people produce Mexican foodstuffs for restaurants and stores throughout the Midwest.
Detroit ex-cop and Mexicantown native August Snow has been invited for a business meeting at Authentico Foods. Its owner, Ronaldo Ochoa, is dying, and is being blackmailed into selling the company to an anonymous entity. Ochoa is worried about his employees and wants August to step in. August has no interest in running a tortilla empire, but he does want to know who's threatening his neighborhood. His investigation immediately takes a shocking turn. Now August and his loved ones are caught up in a heinous net of billionaire developers who place no value on human life, and August Snow must go to war for the soul of Mexicantown. The third book in a series, gift it on its own, or give your favorite mystery-loving dad the whole series.