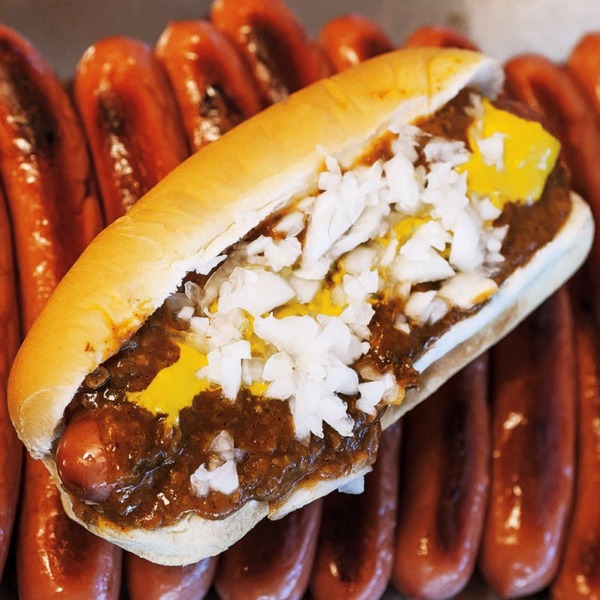 By American Coney Island of Detroit
Located on Lafayette Street, incredibly, American Coney Island has has been a family-owned business since 1917. Founded by Constantine "Gust" Keros, it is a Detroit institution. See the Product Description below for details about this specific gift suggestion.
Product Description
The American Coney Island Hot Dog has been a favorite with Detroiters and visitors for more than a century. As Detroiters have moved to other parts of the country, and as visitors have returned to their respective states, American Coney's reputation has spread throughout the country. Send a kit to someone you love for a true taste of the city. It includes the specially-seasoned, natural skin casing hot dogs from Dearborn Sausage, the Keros family secret recipe Coney Island Chili Sauce to be topped with mustard and sweet chopped onions and served in a warm, steamed bun. The box includes enough to make 12 coneys plus a waiter's hat from the classic dining destination. Price includes shipping anywhere in U.S.