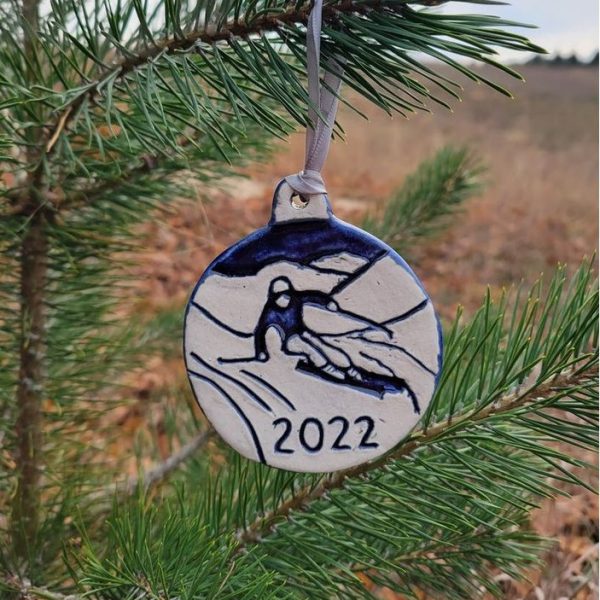 By Little Traverse Tileworks of Harbor Springs
Little Traverse Tileworks designs and manufactures all of its tiles using classic methods and molds that have been hand carved or cast from their original designs. They use clay that was developed right here in the Midwest. See the Product Description below for details about this specific gift suggestion.
Buy gift and/or more from Little Traverse Tileworks
Product Description
Not only is this a beautiful winter ornament, but it's an absolutely perfect metaphor for the year that was. The folks at Little Traverse Tileworks acknowledge that 2022 has gone by in a flash, and that we all know it got off to a rough start. They believe it is all DOWNHILL from here, and in that spirit, created their 2022 limited edition ornament. This gift is a super cool way to mark the year. There are only 100 of these little works of art available, so act quickly. Each ornament comes in a gift box and is numbered 1-100, making it extra special.