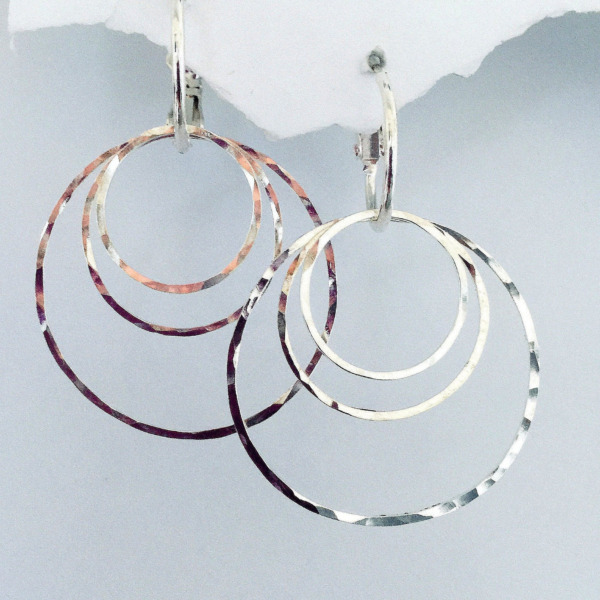 By Hoola Jewelry of Chelsea
The concept behind Hoola Jewelry is to allow the product's owner to become the designer by including a lot of interchangeable pieces. There are over 300 different Hoolas that can be made into earrings, necklaces and even bracelets. See the Product Description below for details about this specific gift suggestion.
Product Description
This is the perfect gift for a creative, stylish woman. Give  the her ability to design her own versatile looks over and over again with kits containing different jewelry elements. This interchangeable set includes 9 pairs of Hoolas that slide on a hoop or earwire to create each earring. Your mom will be able to create over 30 different earring designs with these hammered, Onyx and lustre pearl components.