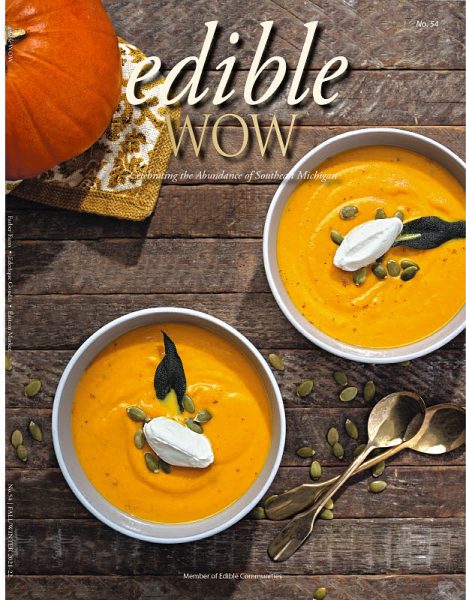 By edibleWOW of Detroit
edibleWOW Magazine is a quarterly guide to the local foodshed in Southeastern Michigan. They tell the stories behind the food you want to eat. See the Product Description below for details about this specific gift suggestion.
Product Description
One of the best ways to keep up-to-date on the local food scene is with a subscription to edibleWOW Magazine. The publication comes out quarterly, and celebrates local chefs and farmers, as well as the food and beverage artisans of Southeastern Michigan. With this digital and print subscription, your favorite foodie will get all four issues of the magazine mailed to their door. Plus, they'll have 12-month access to exclusive digital content and special offers. There are also print only ($30) or digital only ($15) options.