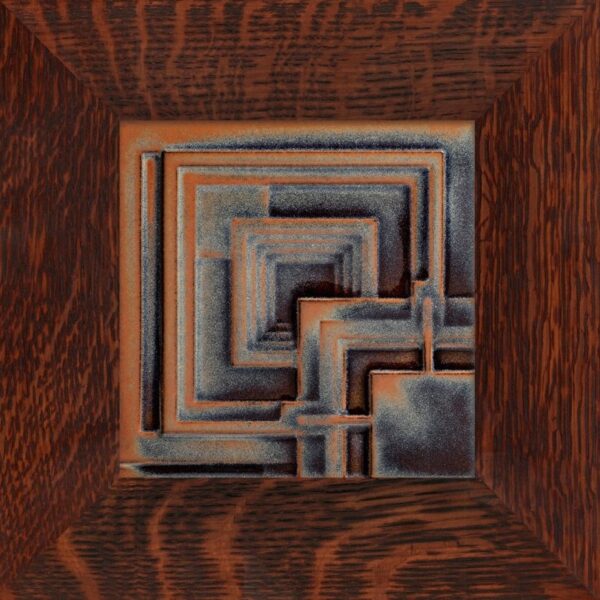 By Motawi Tile of Ann Arbor
Motawi tiles are striking art pieces and installation accents. They are incredible encasing a fireplace, as a mural, or as individual tiles that add splendor to a home or office environment. There are even options to enhance your holiday decor. See the Product Description below for details about this specific gift suggestion.
Product Description
What do you get when you cross to incredible artforms? In this case, its a stunning new piece from Motawi. This framed 6×6 Ennis House decorative tile is adapted from famed architect Frank Lloyd Wright's concrete block design for the Charles Ennis residence in Los Angeles. Constructed in 1924, the Ennis House is a prime example of both the Mayan Revival style and Wright's Textile Block System, an innovative building technique of joining blocks of molded concrete with reinforcing steel rods to create elegantly patterned walls. This tile is accentuated by a handsome tw0-inch Oak frame. It is also available without the frame for just $66.70. Either way, it is a very special piece that will add an elegant flair to any environment.