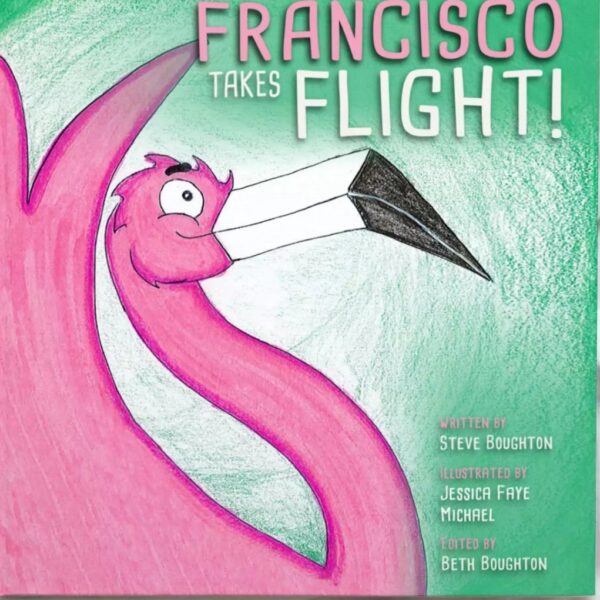 By Steve Boughton
Author Steve Boughton is a former film and as a television producer, who now creates video projects at the MSU College of Music. He's been a lifelong fan of othe Motor City and the Detroit Zoo, and combined those passions for his first book. See the Product Description below for details about this book. Please buy all of your books directly from the author or an independent Michigan bookstore.
Product Description
Francisco Takes Flight! is a beautiful children's book about an adventurous flamingo at the Detroit Zoo, who wants to soar in the skies, even though his friends and family say he should stay on the ground.
With the help of the other animals at the zoo, Francisco learns about self-acceptance and the power that comes when you believe in yourself. Once he finds his wings, Francisco glides over Detroit and sees the beauty and the FUN of the Motor City.
As an added bonus to this gift, a portion of the proceeds from each purchase are donated to the Detroit Zoo.