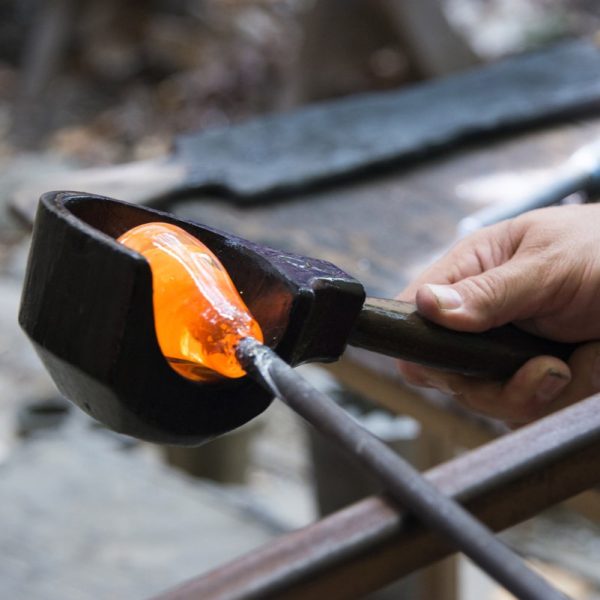 By Glass Academy of Dearborn
This company has found a way to entertain while creating amazing, yet functional art. They do demonstrations online and in person, as well as hosting a variety of workshops in their studio. See the Product Description below for details about this specific gift suggestion.
Product Description
Is it time for your dad to try his hand at a new skill? The Meditation Globe is an original product and class designed by the founding creators of the Glass Academy. He'll enjoy a own one-of-a-kind handcrafted glass project, creating memories that will last for years to come.
During this 1-hour experience, your favorite dad will get a behind-the-scenes look at the glass blowing studio, tour the gallery, and create a beautiful glass keepsake in a safe environment.
To make the globe, he will work colored pieces of glass into a "gather" of molten glass using the marver.  Then he'll get a chance to twist, pull, and stretch the glass using tweezers to manipulate the color, which will create the design inside his souvenir globe. After a second gather, otherwise known as a dip into the furnace, molten glass will encase the inner layer of color. He'll then learn to use a tool called the block, to smooth and round out the shape. This is an entry-level class, no experience is necessary, and is just one of several educational opportunities at Glass Academy.