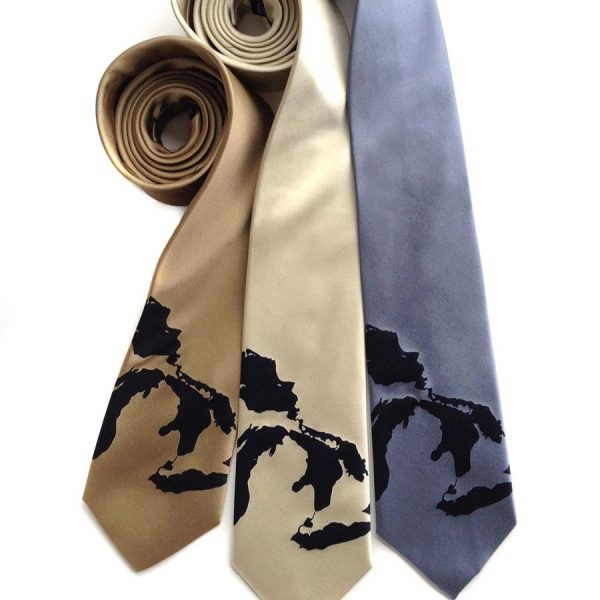 From Cyberoptix of Detroit
Known for its unique designs and plethora of options, Cyberoptix creates ties, cuff links, and other accessories.  See the Product Description below for details about this specific gift suggestion.
Product Description
Though everyone isn't headed into the office these days, ties remain a classic gift, and Cyberoptix is filled with truly unique choices. Naturally, we're partial to this Great Lakes State design. You can choose a standard or narrow width, and from colors that include cream, champagne, periwinkle, sky, navy, latte, charcoal, or black.