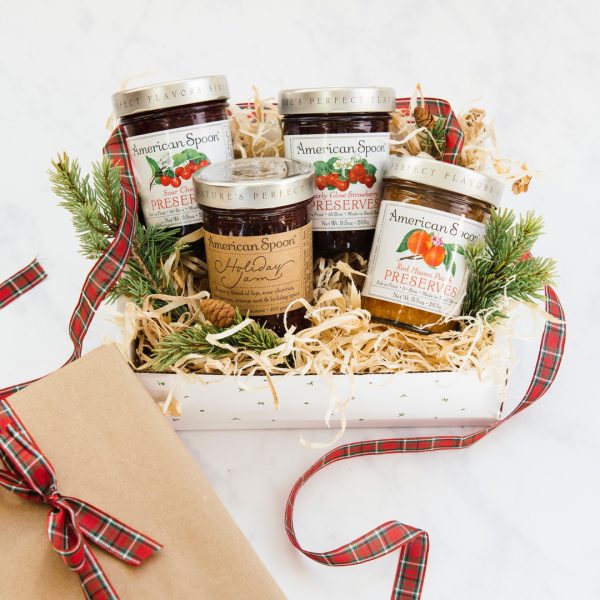 By American Spoon of Petoskey
For four decades, this company has been delighting palates with its scrumptious foods, made from fresh ingredients. They take locally-grown fruits and vegetables from farmers and foragers, cook them with care in small-batch copper kettles, and create jams and preserves that are in a class of their own. These days they also sell pancake mixes, granola, syrup, honey, peanut butter, salsa, sweet toppings, and so much more.  See the Product Description below for details about this specific gift suggestion.
Buy gift or more from American Spoon
Product Description
You can't go wrong with any choice from American Spoon, but this selection is a classic. It combines three of the company's most popular preserves plus a beloved favorite available only at the holidays. Your loved one will savor the preserved perfection of succulent Early Glow Strawberries, tart Montmorency Cherries, and luscious Red Haven Peaches. Last, but not least, it includes Holiday Jam, which is a delightfully spiced seasonal celebration of figs, sour cherries, and tart cranberries.