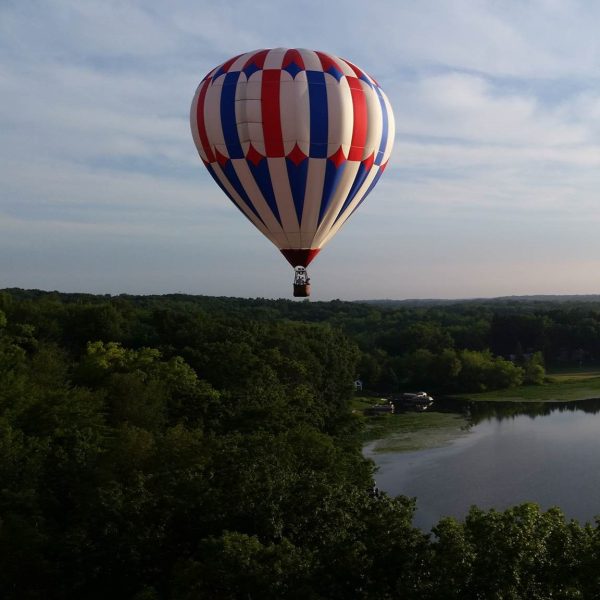 By Balloon Quest Inc-Capt. Phogg Balloon Rides of Fenton
Capt. Phogg Balloon Rides is proudly celebrating a half a century of hot-air-balloon flights over Michigan. It is one of the largest, and longest full service running balloon operations in the country. Their pilots are world class, with thousands of hours of experience and many years of flying. See the Product Description below for details about this specific gift suggestion.
Product Description
For many, a hot air balloon ride is the thrill of a lifetime. Floating over land in an open air basket provides a stillness that a plane flight never will. You may purchase the flight itself as a gift, and then leave the scheduling up to your recipient. They fly 7 days a week, but it is of course, weather permitting. In ideal conditions, the wind is calm, visibility is high, and there's no precipitation. If your loved one's flight is cancelled due to the weather, they may simply reschedule. Flight times are either early in the morning near sunrise, or approximately an hour and a half before sunset. Pro tip: flights on weekdays are less expensive if your recipient has a flexible schedule. This is a gift that will have their heart soaring!