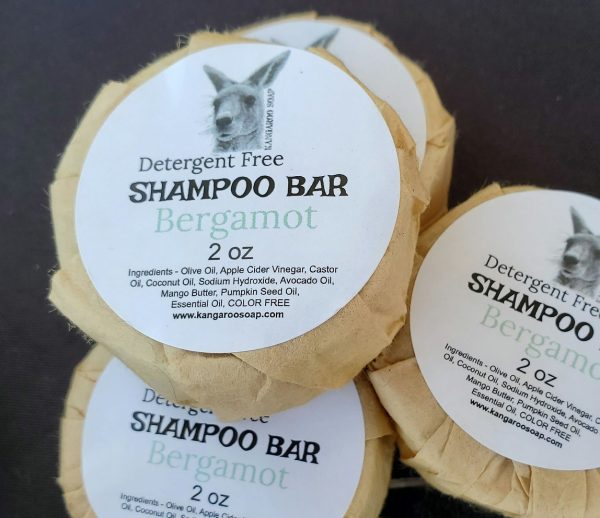 By Kangaroo Soap of Brighton
Kangaroo Soap isn't just a name – it's actually made by an Australian who has settled here in Michigan. Each product is beautifully handcrafted, packaged with care, and made from great ingredients. There are even vegan soap options. See the Product Description below for details about this specific gift suggestion.
Product Description
If you know someone who is actively looking to reduce their single-use plastic (as we all should be), introduce them to this wonderful bar shampoo. It is free of detergent, surfactants and artificial colors too. In addition to Bergamot, it is available in Tea Tree, Lavender Tea Tree, Eucalyptus, Peppermint Eucalyptus, Cedarwood, Lavender, Lemongrass, or Patchouli. Buy a bunch, or just use one as a wonderful stocking stuffer.