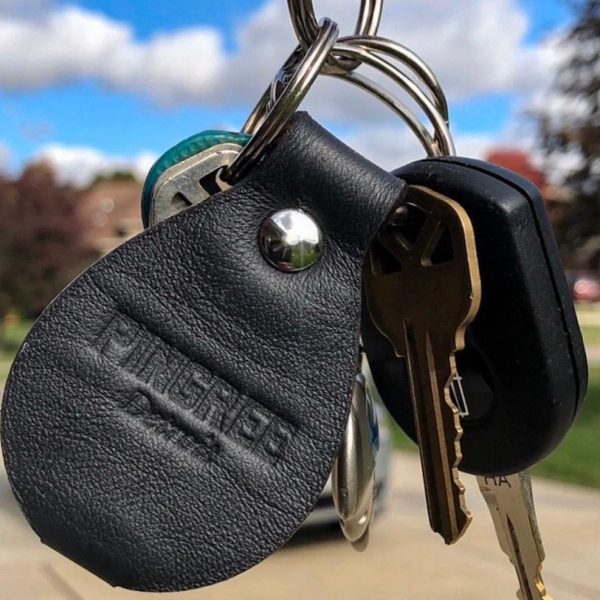 From Pingree Detroit in Detroit
Leather products from Pingree are designed and produced in Detroit, with an emphasis on hiring veterans. See the Product Description below for details about this specific gift suggestion.
Product Description
What a particularly wonderful stocking stuffer for a new driver or home owner. The Kercheval is a sturdy leather keychain made by hand in by US Veterans and Detroiters. It gets its name as a tribute to the Kercheval family, who made a positive impact on those living in Detroit. Benjamin Kercheval (1793-1855), was an American officer in the War of 1812. His daughter, Mary Kercheval, married Moses W. Field, who operated the Detroit Glass Works and the Detroit Hoop Manufacturing company. They were instrumental in establishing the Michigan State Society for the Prevention of Cruelty to Animals, and helped create state laws relating to the humane treatment of animals. They also helped establish an art museum in Detroit, and pushed to establish public drinking fountains there, back in 1871. What a great legacy to carry around in one's purse or pocket.
These keychains are made from durable, brand new car seat leather that was upcycled and reclaimed from the Detroit auto industry. As an extra fun component, each keychain comes with a maker tag with the name and picture of the veteran or Detroiter who made it. The Pingree Detroit logo stamped on the side will give your favorite driver a little extra swag.