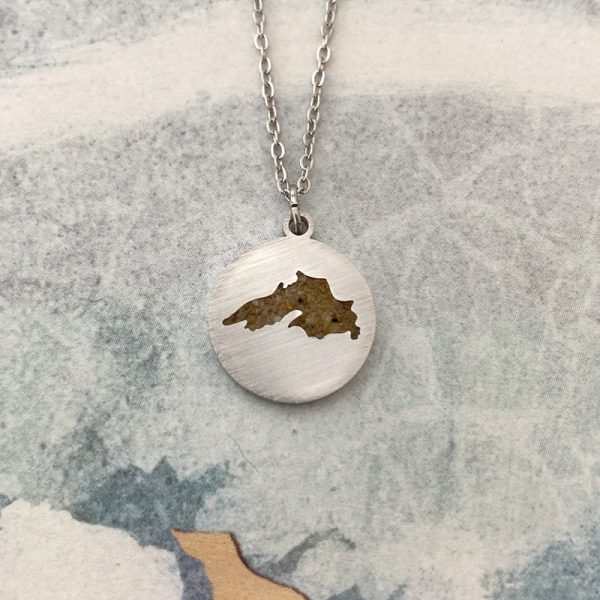 By My Captured Journey of Traverse City 
These jewelry designs place a heavy emphasis on celebrating our state, and in particular, our glorious Great Lakes. See the Product Description below for details about this specific gift suggestion.
Product Description
If your loved one adores da Yoop, then it stands to reason she is a huge fan of Gitche Gummi too. Who can blame her? Now she can wear that love close to her heart with this truly unique sand cutout necklace in the shape of the lake. Beach sand is sealed with a specially formulated UV proof and waterproof solution so that it will not wash out or soften in water, sun, or heat. A Lake Michigan piece is also available for sunset side fans. Choose from silver, rose gold, or gold.