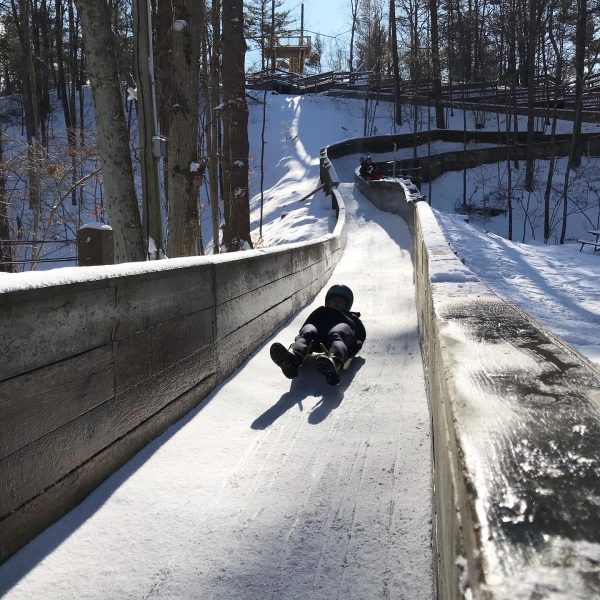 From Muskegon Luge Adventure Sports Park in Muskegon
The Muskegon Luge Adventure Sports Park is located inside Muskegon State Park and offers a combination of unique winter experiences you won't find anywhere else. Those include ice skating, hockey, cross-country skiing, and a luge. See the Product Description below for details about this specific gift suggestion.
Product Description
Most of us have watched a luge on television during the Olympics, but very few have actually had the experience of careening down a track. Fortunately, Michigan offers one of those rare opportunities to the public. The Muskegon luge track is one of only four luge tracks in the United States. It's the only kunstbahn track (German for artificial track) made from natural ice and not refrigerated. Shorter in length than the Olympic tracks in Lake Placid and Salt Lake City, the Muskegon track provides an Olympic thrill at a level first-time luge athletes can handle. It consists of six curves and two starting areas.
Give your favorite winter sports fanatic a chance to learn to luge. Class participants receive equipment and training before sliding at speeds up to 30 mph. All luge sessions are 2.5 hours long and include a lesson, free-sliding time, and an awards ceremony. Classes on Wed or Thu nights are only $35, while weekend classes run $65. You can make your purchase via a gift card that does not expire. Don't worry, if your intended recipient isn't as brave as you think, the card can be used for any of the complex's outdoor activities in any season, as well as merchandise and food at the lodge.