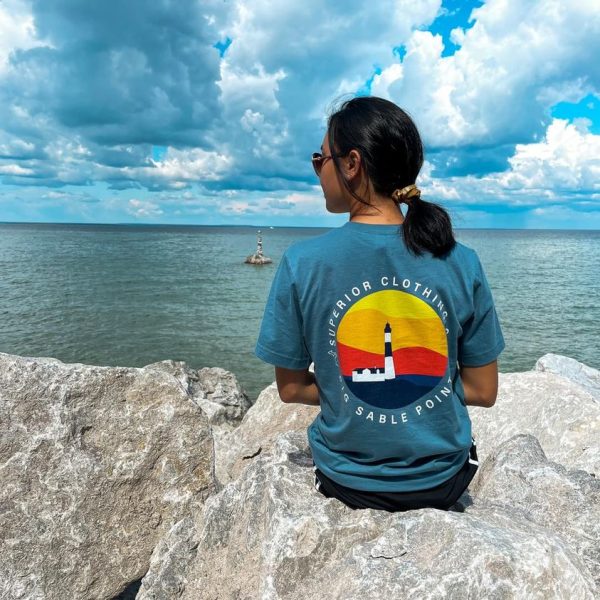 By Superior Clothing Company of Lansing
This company oozes with Michigan pride. All of its products are locally-inspired and feature a city, landmark, or cultural aspect of the Great Lakes State. See the Product Description below for details about this specific gift suggestion.
Product Description
There's nothing quite like climbing to the top of a lighthouse and looking out over the vast expanse of the Great Lakes, or watching as the sunset perfectly frames one in a beautiful array of colors. This Lighthouse Collection captures the unmistakable silhouettes of some of the most iconic lighthouses in Michigan. These are 100% cotton tees, designed to fit great and feel even better. In addition to Big Sable Point, other options include Crisp Point and Mission Point. The tees are available in a white, light blue or black, with the lighthouse appearing on the back. Sizes range from XS-2XL.