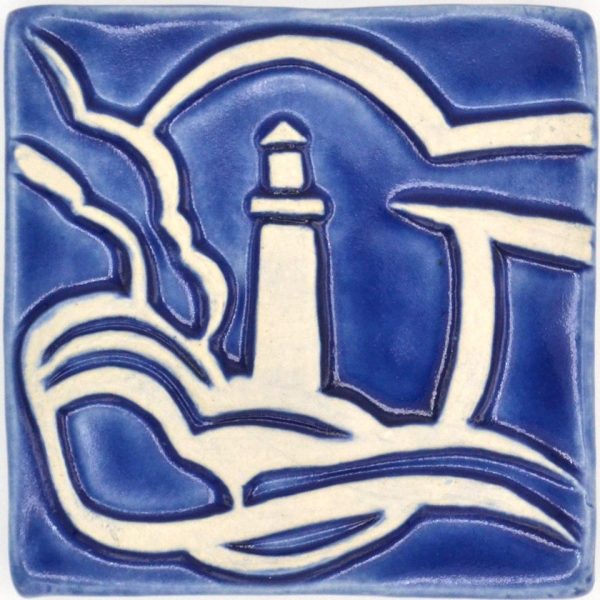 By Little Traverse Tileworks of Harbor Springs
Little Traverse Tileworks designs and manufactures all of its tiles using classic methods and molds that have been hand carved or cast from their original designs, and use clay that was developed right here in the Midwest. See the Product Description below for details about this specific gift suggestion.
Product Description
It has been said that at one time there were as many as 247 lighthouses in Michigan. While there aren't that many now, the abundance that remains is certainly one of the keystones of our state's identity. This design is not one specific lighthouse, but rather an attempt to resemble many different Michigan lighthouses rather than just one. It's 4×4 inches and beautifully crafted. Send it to someone out of state as an instant reminder of home, or get one for the lighthouse lover in your own home.