2023 Valentine Gift Guide
Spread some economic LOVE around the state!
Lord of MI Pullover Hoodie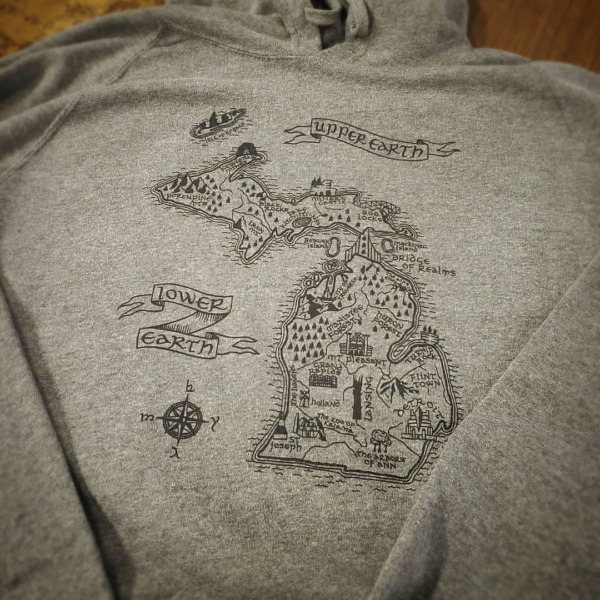 By Tee See Tee of Traverse City
This Northern Michigan company designs unique apparel for kids, women, and men. See the Product Description below for details about this specific gift suggestion.
Product Description
Is your Valentine a huge fan of the Lord of the Rings series, Game of Thrones, or perhaps House of the Dragon? Then this comfy and creative hoodie will make his day. It celebrates the many fine realms of the Great Lakes State. Among others, it features our peninsulas of Upper and Lower Earth, the Dunes of Silver and Gold, the Havens along the west coast, the Arbors of Ann, and of course Keweenaw Mines and Miner's Castle in Copper Country.