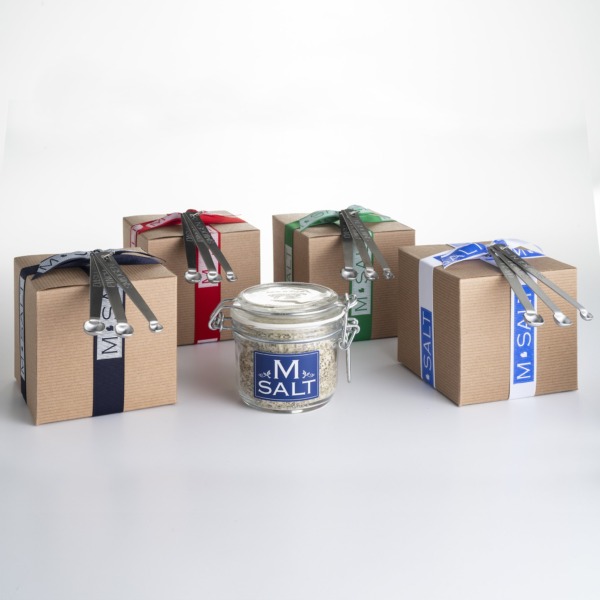 By Michigan Salted of Grand Haven
This company produces a versatile salt-based seasoning from an old family recipe. See the Product Description below for details about this specific gift suggestion.
Product Description
A true culinary connoisseur will immediately appreciate the value of this delicious blend. It's a special combination of certified Kosher sea salt, garlic salt and black pepper, mixed to perfection to dazzle their taste buds. Toss it on steaks or burgers before they hit the grill. Scramble it in eggs. Season some soup. You almost can't go wrong with this tasty seasoning. Send a single starter shaker or go with this lovely gift set which includes 1/2 a pound of M SALT nestled in a beautiful Fido Italian glass spring top refillable jar. It is beautifully packed and tied with ribbon. The perfect set of measuring spoons, a pinch, a dash and a smidgen adorn the outside of the gift set.