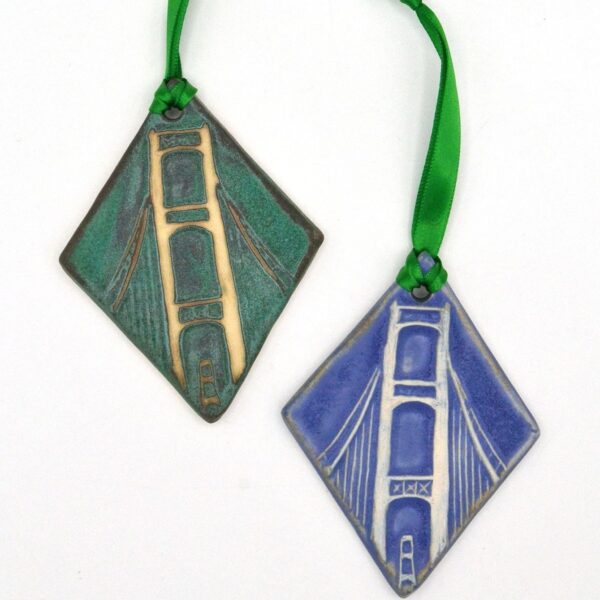 By Little Traverse Tileworks of Harbor Springs
Little Traverse Tileworks designs and manufactures all of its tiles using classic methods and molds that have been hand carved or cast from their original designs. They use clay that was developed right here in the Midwest. See the Product Description below for details about this specific gift suggestion.
Product Description
New for 2023, this ornament features the familiar view of driving on the Mackinac Bridge. No matter how many times one goes over the bridge, it is still magical to look up and see the huge towers above. Whether they go every year, or have only been once, this view will resonate with anyone who has crossed the iconic Mighty Mac. Choose your preference among the green or blue.