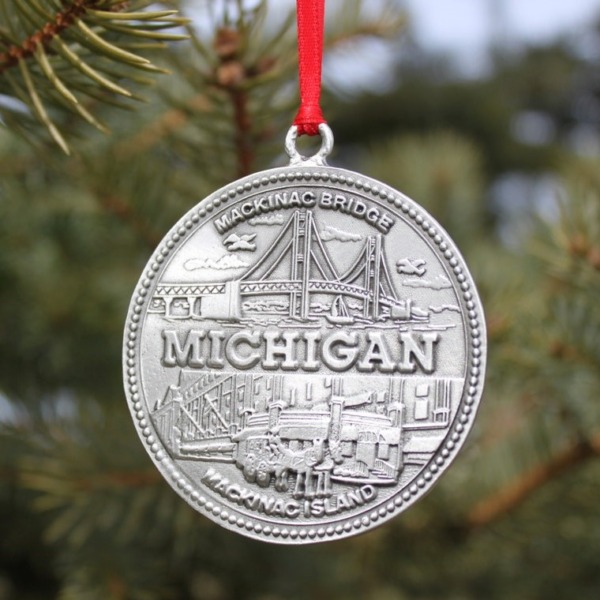 By Hastings Pewter Company
This company is known for its small yet intricate products cast in pewter. See the Product Description below for details about this specific gift suggestion.
Product Description
If you want to buy someone an ornament for Christmas, but aren't sure what might suit them, Hastings Pewter is a great place to start. They offer a significant array of quality, lead-free pewter ornaments. This year, the tribute to Mighty Mac and the incredible island that shares its name, is our favorite. You can also find other Michigan choices including the Upper and Lower Peninsulas, as well as Christmas themes, trucks, tractors, a variety of animals, and many more.