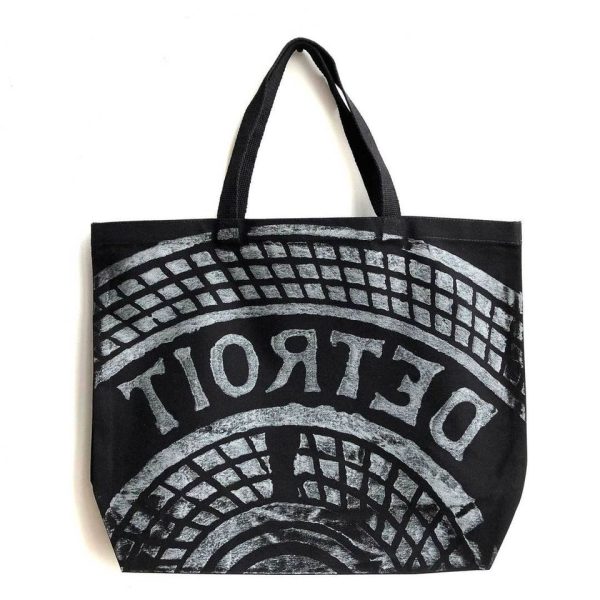 From Well Done Goods in Detroit
Well Done Goods isn't just a brand, it's also a cool Detroit gift shop that specializes in one-of-a-kind men's, women's and kid's apparel and accessories. They also carry Detroit's largest selection of ethically-sourced crystals, minerals, fossils and raw stone jewelry. You'll find iconic Detroit music and architecture themed t-shirts, tank tops, hoodies, hats, socks, even shirts and sweatshirts printed on real Detroit manhole covers – all while soaking up the good vibes from thousands of mineral specimens. See the Product Description below for details about this specific gift suggestion.
Product Description
If you're wondering why Detroit appears backwards on this stylish tote bag, it's because of the unique way that it's made. Each one is printed one at a time, on the street, using non-toxic, water-based printing ink. An artist applies the ink directly to the manhole metal, and gets a reverse print as the result. The technique, as well as the look, makes this a fun and functional bag. Imagine how cool your loved one will be toting it through Eastern Market.