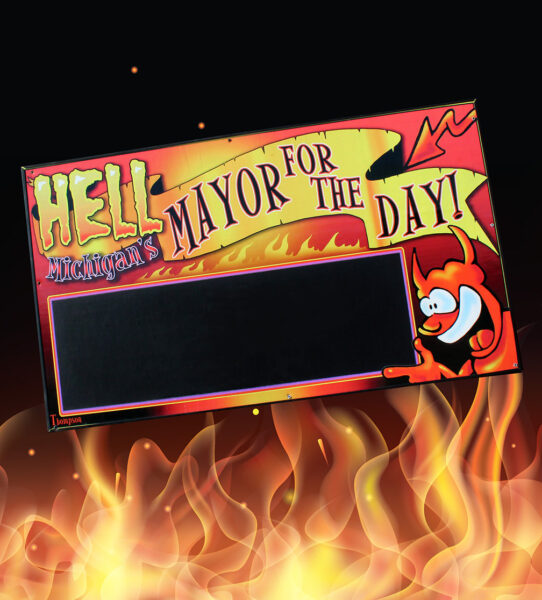 From City of Hell in Hell
First settled in 1838 by George Reeves, Hell started out as a grist mill and general store on the banks of what is now called Hell Creek. George's habit of paying the local farmers for their grain with home distilled whiskey led many wives to comment "He's gone to Hell again" when questioned about their husband's whereabouts during harvest time. The name stuck and Hell became an official town in 1841. It's a tiny hamlet with a great sense of humor. See the Product Description below for details about this specific gift suggestion.
Product Description
For the dad who has everything, including a phenomenal sense of humor, comes this opportunity to be the Mayor of Hell for a day. He'll receive horns, a T-shirt, mug, badge, wallet card, property ownership in Hell along with some dirt. Dad will get a proclamation certificate for being Mayor and for inevitably being impeached. His name will appear all over Hell, and, of course, some fun duties as required for the official position. If a day is too much of a commitment for him (or a tad pricey for you), there's a 1-hour option as well for just $25.